Für die limitierte Kunstedition von THE DUKE –Munich Dry Gin und FYFY wurden drei Münchner Künstler aus dem Kreativkollektiv "Studio UG60" ausgewählt um einzigartige Etiketten zu gestalten. Die originellen Illustrationen spiegeln den besonderen Charakter des ersten bayerischen Gins wider.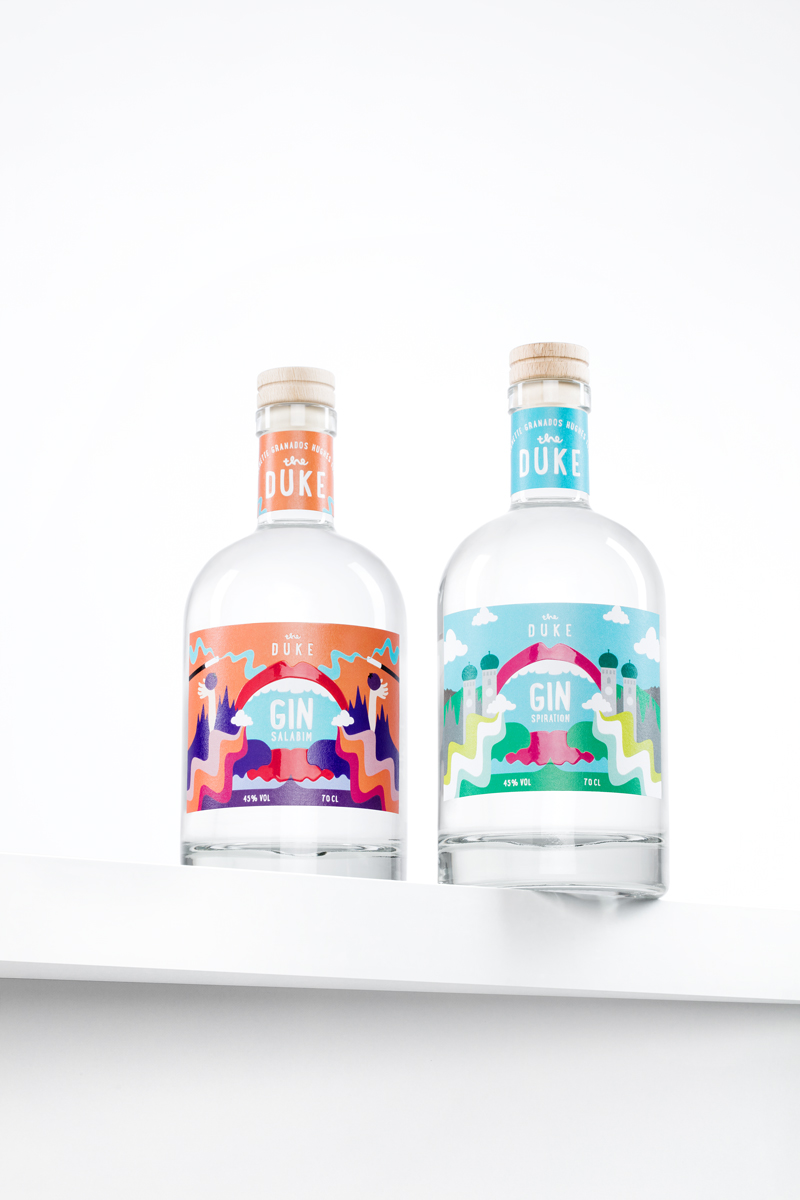 The Magic Munich Edition:
"Ginsalabim" and "Ginspiration"
von  Annette Granados Hughes / Studio Granada.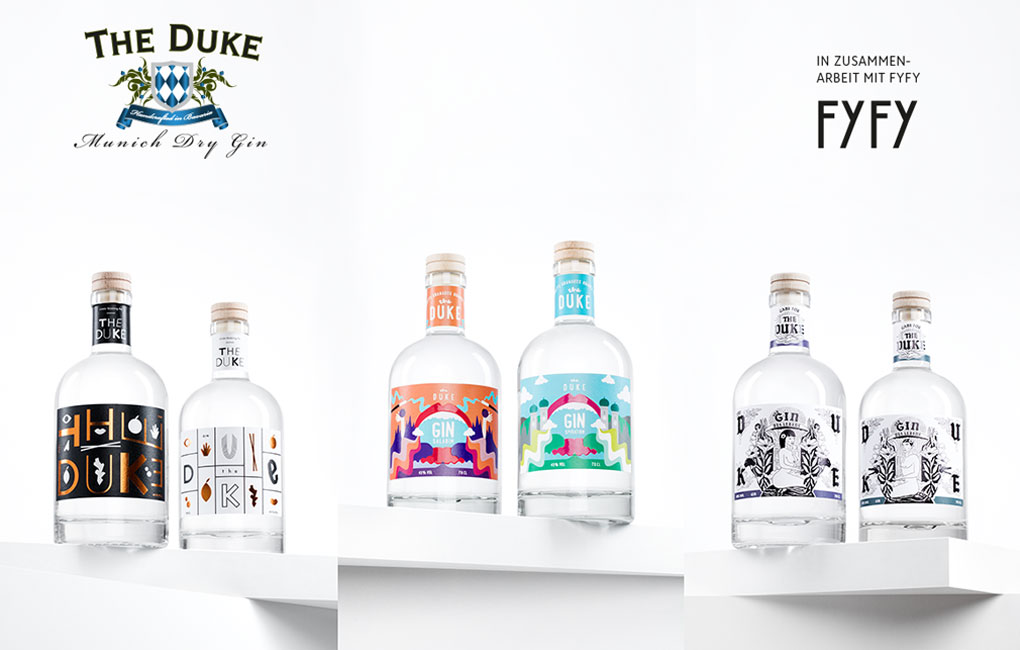 "Kupferedition" von Linda Nübling
"Magic Munich Edition"
von Annette Granados Hughes
"Der Gin des Lebens" von GABE
Konzeption & Projektmanagement:
Julia Hartmann
"The Airport Edition" in Cooperation with Flughafen München, illustrated by Studio Granada